On August 12th, Sunwoda Electric Vehicle Battery Co., Ltd., a wholly-owned subsidiary of Sunwoda, signed the project investment agreement with the Management Committee of Nanchang Economic and Technological Development Zone, which plans to invest 20 billion yuan to build a power battery production base in Nanchang, including power battery cells, battery modules, battery packs, battery systems, etc.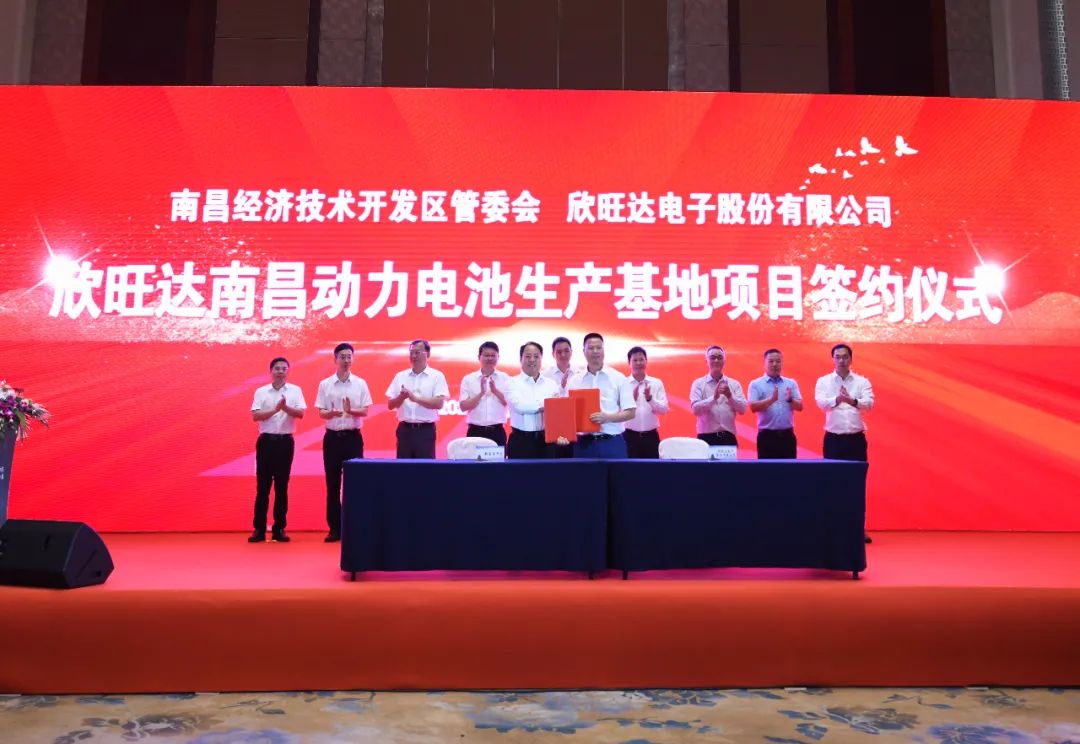 The project covers an area of about 1800 mu, with a total investment of 20 billion yuan. After the completion of the construction, it will reach an annual production capacity of 50GWh of power batteries and energy storage batteries, including the R & D, production and sales of power batteries and energy storage battery cells, modules and systems. The project is generally divided into four phases: the first phase will invest about 1.6 billion yuan to make full use of the existing plant to build a 4GWh cell and battery system production line, which is planned to be completed and put into operation around April 2022; The second, third and fourth phases will invest about 4 billion yuan, 6.4 billion yuan and 8 billion yuan respectively to build production lines of 10GWh, 16GWh and 20GWh cells and battery systems.
The investment and construction of the project focuses on investment in science and technology, using industrial Internet thinking, all production lines will introduce automated production equipment to achieve a high degree of automation and intelligence, and build an industry benchmark smart factory. The proportion of talents in project R&D, technology and management is more than 70%, which will drive the accumulation of regional high-tech and innovative management talents. After the completion of the project, it will serve the entire central China area of new energy automobile companies, gathering companies including power battery raw materials, such as positive electrode, negative electrode, separator, electrolyte, etc., to form an industrial cluster with lithium batteries as the core.
Sunwoda has continued to make efforts in the field of new energy vehicle power batteries in recent years, seizing the dual-carbon opportunities, and firmly promoting the expansion of production and efficiency. In July, Sunwoda, Geely Group and Zhejiang Jirun jointly invested to set up a joint venture company. In the first half of 2021, the company's power battery business has a good momentum of development, having successively obtained designation letters from many car manufacturers such as DFLZM, DFAC, GAC, Geely, SGMW, etc. At present, the car manufacturers that have established cooperative relations include: Renault, Nissan, EGT, Geely, DFAC, GAC, SGMW, XPeng, etc.
According to the monthly data of power battery from January to July released by China automotive power battery industry innovation alliance, the installed capacity of Sunwoda new energy vehicle power battery from January to July was 0.52GWh, ranking the 13th in China. Among them, the installed capacity of power battery in July was 0.22GWh, ranking the 7th in China.