On October 14, the "2021 Sunwoda Power Battery Global Supplier Conference" was grandly held in Nanchang, Jiangxi province. Li Hongjun, member of the Standing Committee of the Jiangxi Provincial Party Committee and Secretary of the Nanchang Municipal Party Committee, Mei Feng, member of the Standing Committee of the Nanchang Municipal Party Committee and Secretary of the Party Working Committee of the Economic and Technological Development Zone, Xiao Yun, the deputy mayor of Nanchang and other government leaders, Sunwoda founder Wang Mingwang, Chairman Wang Wei and other company leaders, and more than 300 representatives of suppliers from all over the country were invited to focus on building a "symbiosis and win-win" industrial ecological chain.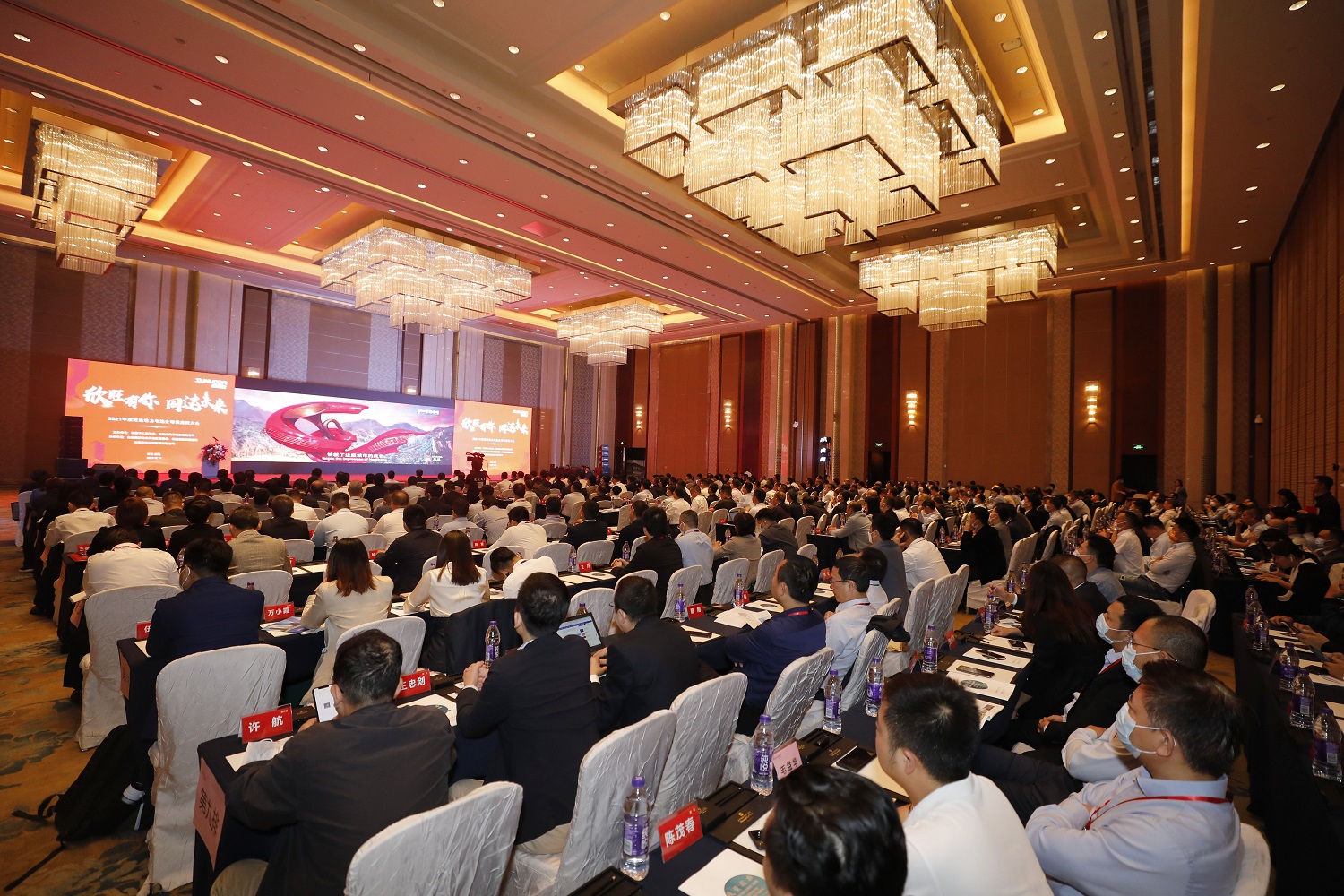 The power battery project with an overall production capacity of 50GWh after completion of construction was launched in Nanchang
In August 2021, the Sunwoda power battery project, which covers an area of about 1,800 acres, has a total investment of 20 billion yuan, and will have an annual production capacity of 50GWh after completion of construction, including the R&D, production and sales of power batteries and energy storage battery cells, modules, and systems, was landed in Nanchang.The project is roughly divided into four phases: with an investment of 1.6 billion yuan, the first phase will make full use of the existing plants and construct a 4GWh cell and battery system production line, which is scheduled to be completed and put into operation around April 2022; The second, third, and fourth phases will invest about 4 billion yuan, 6.4 billion yuan, and 8 billion yuan respectively to build production lines for 10GWh, 16GWh, and 20GWh cells and battery systems.
Li Hongjun expressed his sincere welcome to the settlement of Sunwoda power battery project in Nanchang, and expressed his belief that Sunwoda could play a leading role in attracting more high-quality suppliers to invest in Nanchang and seek common development. Nanchang Municipal Government will continue to introduce preferential policies, vigorously create a good business environment, and enhance the industrial agglomeration effect and radiation driving ability.
The "symbiosis and win-win" industrial ecological chain
Supplier representatives expressed their gratitude to Sunwoda for its long-term trust and recognition. In the future, they will continue to deepen friendly cooperation with Sunwoda, promote a higher level of development of strategic partnership, work together to build a closer community of destiny, and make greater contributions to development and prosperity for the new energy industry.
Wang Mingwang expressed his heartfelt thanks to the participating suppliers for their supports. He believes that under the background of carbon neutrality, the new energy industry is ushering in a "highlight moment." Facing this "highlight moment", Sunwoda is continuing to increase investment in R&D, innovate product technologies, develop new manufacturing processes, and rapidly expand production capacity, striving to achieve intelligence in R&D, manufacturing, and operation management to comprehensively improve our own capabilities. On the other hand, we continue to uphold the concept of "openness, cooperation, symbiosis, and win-win", and actively deepen cooperation with upstream and downstream companies to strive to build a battery industry ecological chain with strong competitiveness and industry cohesion.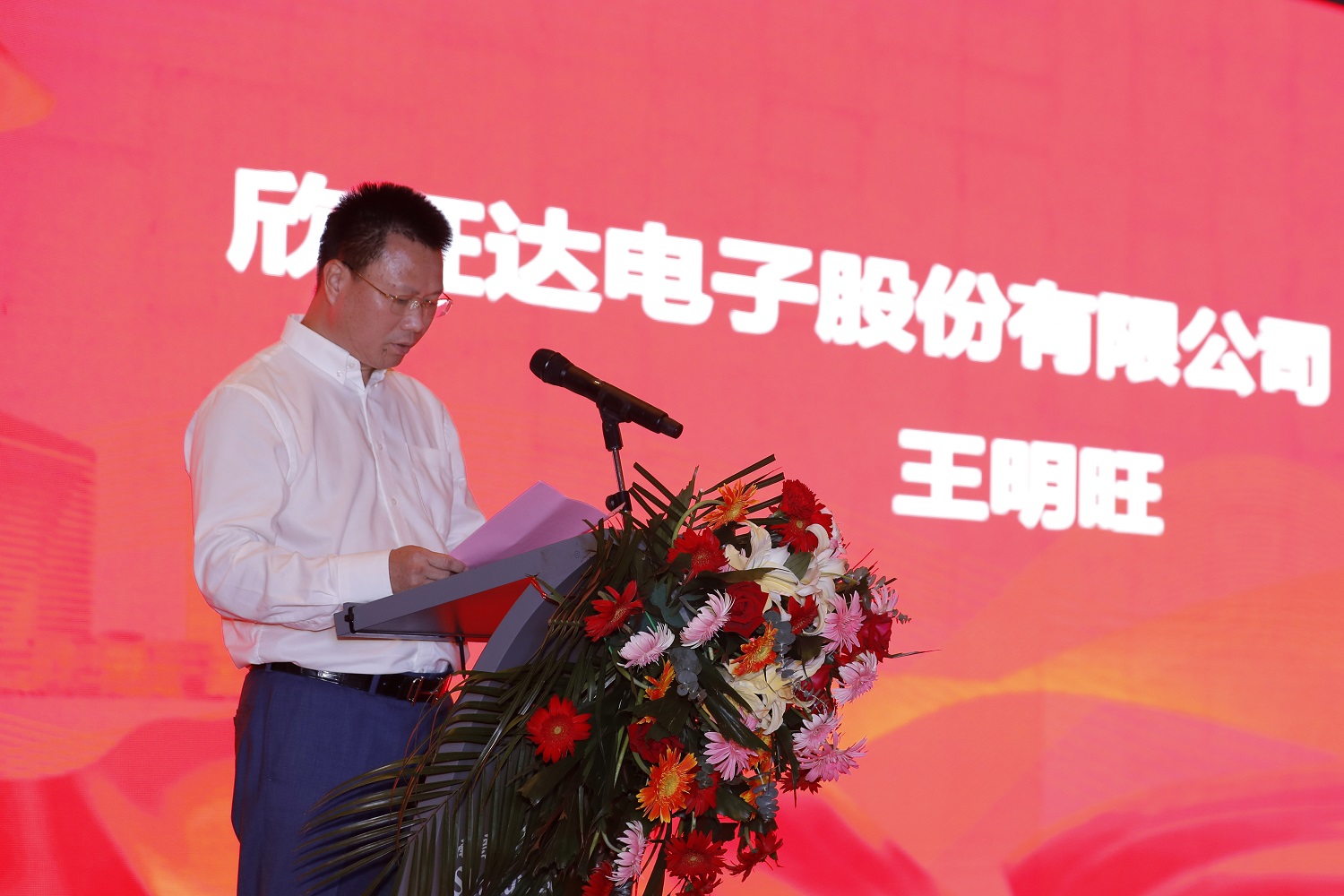 In order to thank the partners for their efforts, Sunwoda specially awarded honorary awards to outstanding partners.
The successful convening of the conference has further strengthened the understanding and trust between Sunwoda and its partners, strengthened the confidence in cooperation between the two parties, and made the cooperation concept between each other more clear. In the new stage of development, Sunwoda will build a cooperation platform with a more open mind, work hand in hand and collaborate efficiently with many partners, to provide customers with better products and efficient services, and to make greater contributions to the development of electric vehicle industry.