Recently, the 2021 " the Belt and Road" Clean Energy Development Forum was held in Xining. At the meeting, Sunwoda formed a four-in-one consortium of "resources , technology , capital and market" with four new energy companies including QingHai Salt Lake Industry Co., Ltd. Huayou Holding Group,Huaneng Capital Co., Ltd. Xi'an Jinzang Membrane Environmental Protection Technology Co., Ltd. and signed a strategic cooperation agreement with the Qinghai Provincial People's Government on "Qinghai World-class Saline Lake Industrial Base and Lithium Electric Energy Storage Integrated Zero-carbon Industrial Park".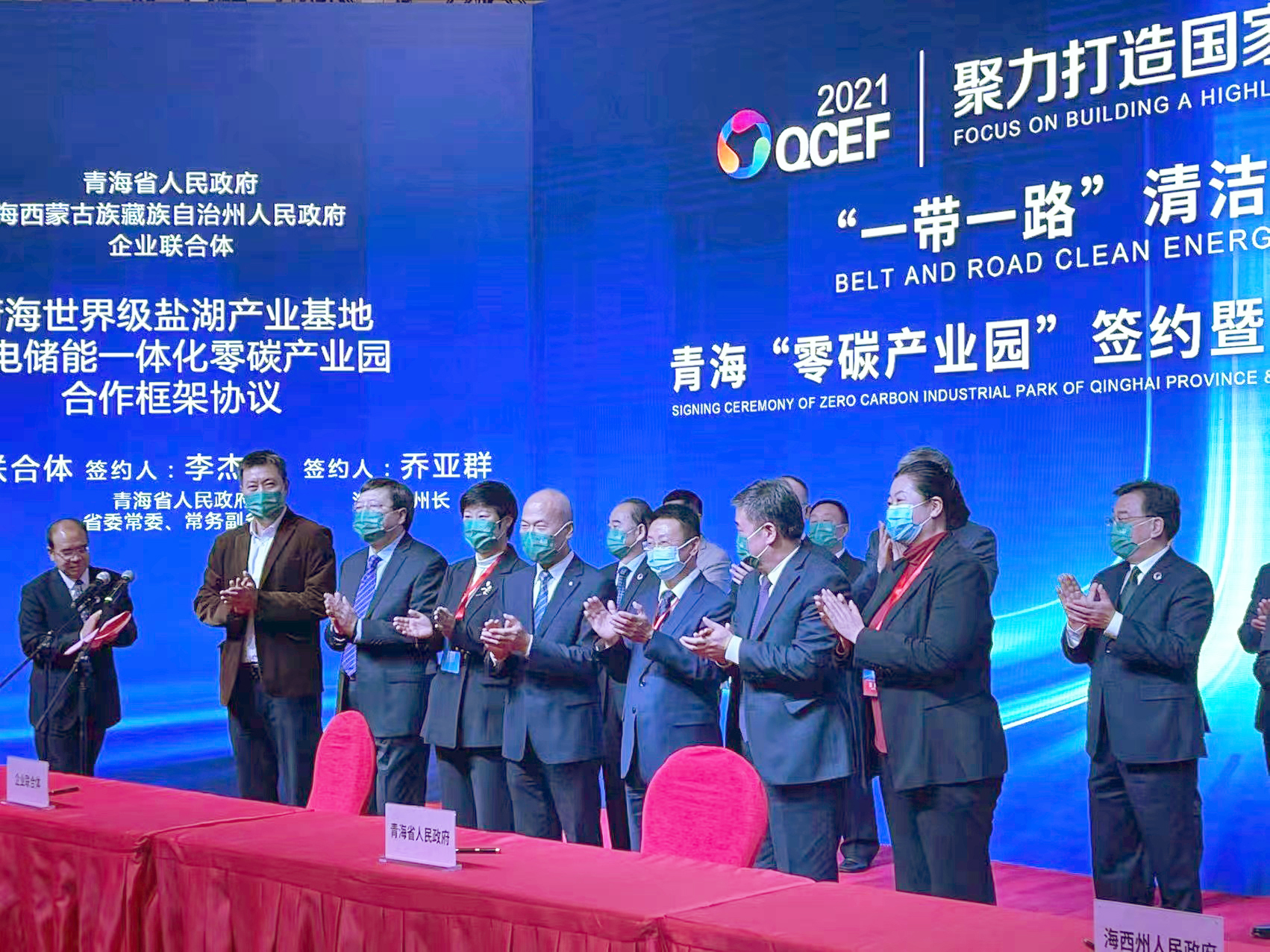 Based on the rich lithium resources in the saline lake, the two sides will help Qinghai province build a world-class saline lake industrial base and lithium electric energy storage integrated zero-carbon industrial park. The project is divided into upstream pure green battery lithium salt project, midstream energy storage battery project, downstream energy storage system integration and intelligent operation and maintenance lithium industry extension project.
Qinghai is one of the regions with the most abundant lithium reserves in the world.  As early as 2014, the "Qinghai Province 100 billion yuan lithium battery industry development plan"clearly proposed that the advantages of lithium battery industry in Qinghai province should be maximally transformed into economic advantages, and a 100 billion yuan lithium battery industry base with certain influence in Qinghai province should be built.  
The cooperation in the entire industry chain from resources to the market will greatly reduce production costs, break through the dual barriers of resources and technology, and enhance the competitive advantage of the entire industry chain of my country's lithium resources. In the future, Sunwoda will work with other parties in the enterprise consortium to make efforts to promote the construction of a zero-carbon industrial park to achieve practical results as soon as possible, and to contribute to accelerating the creation of a national clean energy industry highland and serving the country to achieve the "dual carbon" goal.