SHENZHEN, February,28 (Sunwoda) -- Sunwoda and Songshan Lake Materials Laboratory (SLAB) signed an MOU on strategic cooperation, reaching strategic cooperation in five aspects: joint technology R&D of new battery materials, government project application, academic exchange, resource sharing, and joint talent training.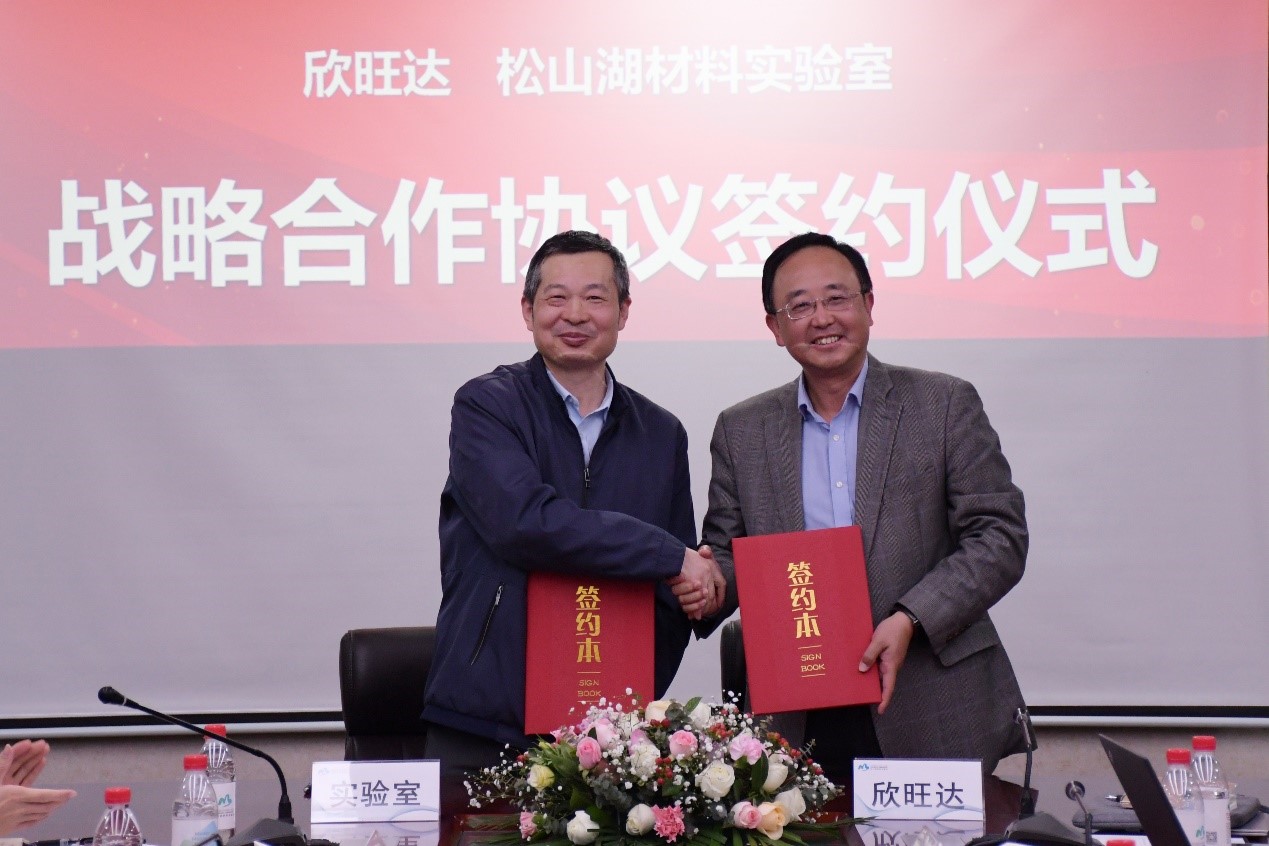 As one of the first Guangdong provincial laboratories, SLAB consists of four core sections:  the Frontier Research Center, the Public Technology Platform and Large-scale Scientific Facilities, the Model Factory for Innovation, and the South Bay Interdisciplinary Science Center. According to the memorandum, both parties will formally establish a long-term and comprehensive strategic partnership, thus accelerating the transformation of innovative achievements in Industry-University-Research, and promoting technology research in new battery materials.
Sunwoda is appointed as the vice-chairman unit of "Energy Materials and Device Innovation Workshop" of SLAB, and was awarded the plaque on the day of the signing ceremony.