SHENZHEN, March 11 (Sunwoda) -- Sunwoda Electric Vehicle Battery Co., Ltd., a holding subsidiary of Sunwoda, signed a project investment agreement with the Zhuhai Municipal Government. Lv Yuyin, secretary of the municipal party committee, Huang Zhihao, mayor, Wang Mingwang, founder of Sunwoda, and Wang Wei, chairman of Sunwoda, attended the signing ceremony.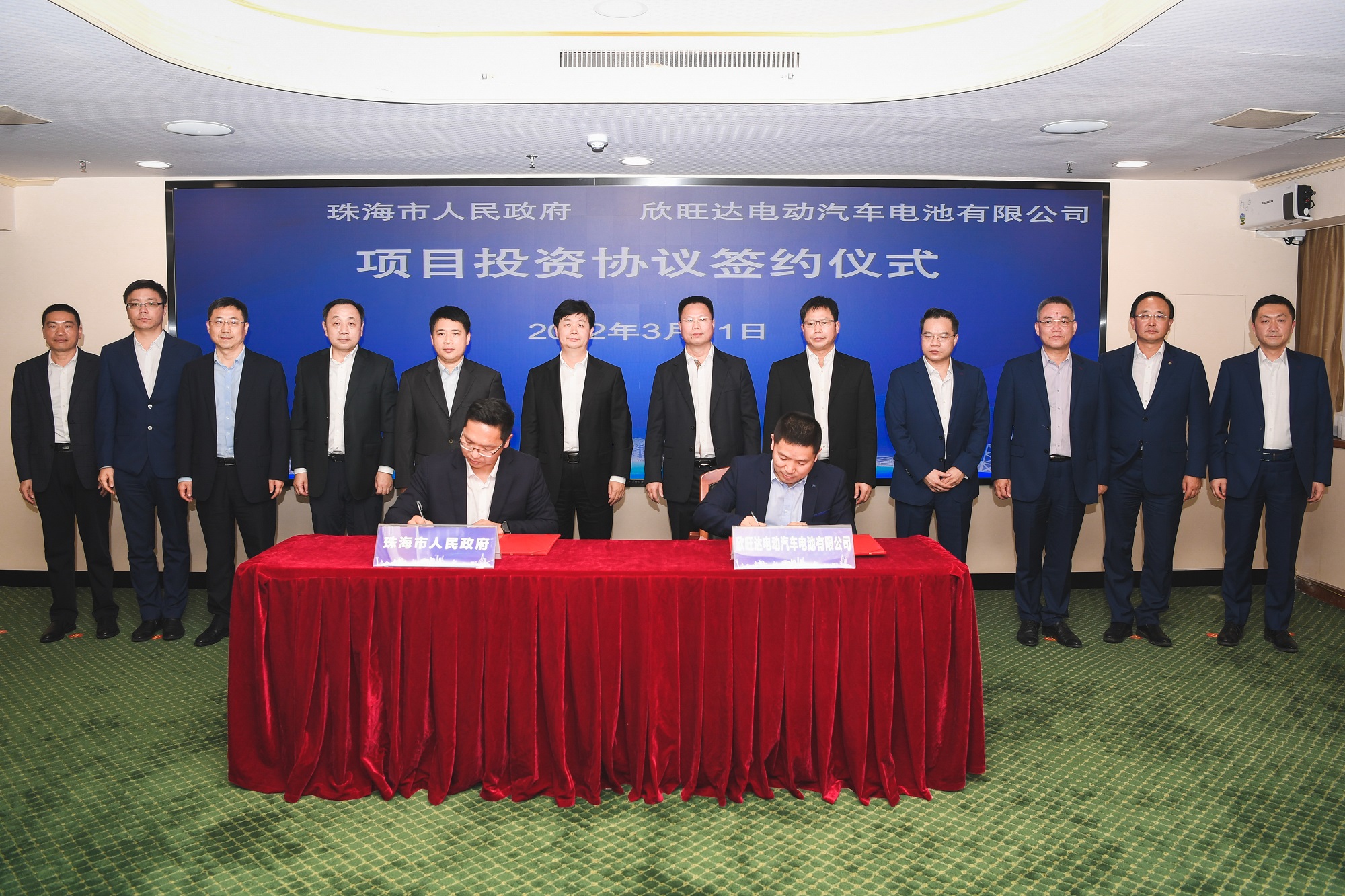 According to the agreement, Sunwoda will invest 120 billion yuan for the construction of Sunwoda's new energy production base in Zhuhai. The project covers an area of about 800 acres. After the completion of construction, it will reach an annual production capacity of 30GWh of power batteries and energy storage batteries.
The project will build a brand-new production and manufacturing base with lithium-ion batteries as the core, and build a benchmark factory for battery cells, modules, and battery systems of automotive power batteries and energy storage batteries. In addition, the project will also focus on the layout of the upstream and downstream capacity of battery terminal products, promote the application of optical storage technology and super-fast charging technology, and set up lithium-ion battery R & D institutions and testing institutions.
The signing and settlement of this project will effectively fill the core links of Zhuhai's power battery industry chain, attract more upstream and downstream enterprises to settle in Zhuhai, and help Zhuhai build a highland for the entire new energy industry chain.