On September 18, Sunwoda Electric Vehicle Battery Co., Ltd., Yichang Municipal People's Government, Dongfeng Motor Corporation and Dongfeng Hongtai Holdings Group Co., Ltd. signed a project investment agreement in Wuhan, planning to jointly invest in a 30GWh power battery production base  in Yichang, Hubei Province, China.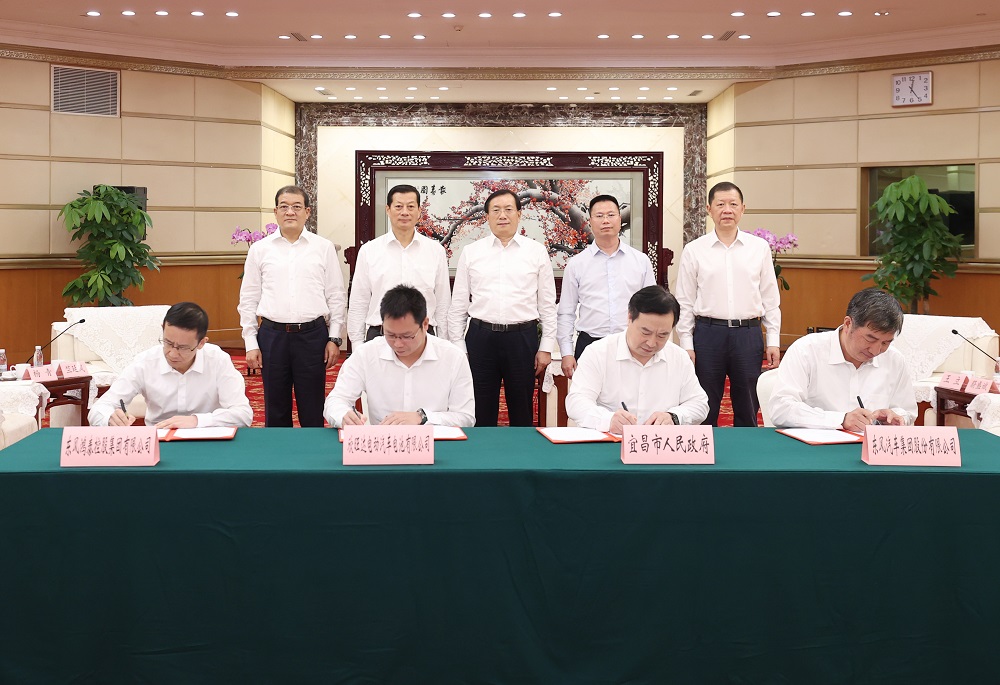 In June this year, Sunwoda Electric Vehicle Battery signed a joint venture agreement with Dongfeng Motor Corporation and Dongfeng Hongtai. According to the agreement, the three parties set up a joint venture based on their respective shareholding ratios of 51%, 35% and 14% of the registered capital to jointly research, develop and produce cells, components and related parts for automotive power and energy storage batteries, so as to meet the needs of Dongfeng Motor Corporation, Dongfeng Hongtai and related parties for automotive battery products.
Dongfeng Motor Corporation is one of the four major auto brands in China, and its comprehensive strength is firmly in the leading position in the industry. The "Yichang Power Battery Production Base " will further extend the breadth and depth of cooperation between the two sides, which is conducive to expanding the capacity scale of Sunwoda's EVB, improving the industrial layout and further enhancing the brand strength.