On September 21, Sunwoda Electric Vehicle Battery Co., Ltd. signed a project investment agreement with Yiwu Municipal People's Government, planning to invest in  a 50GWh power battery production base  in Yiwu, Zhejiang Province, China.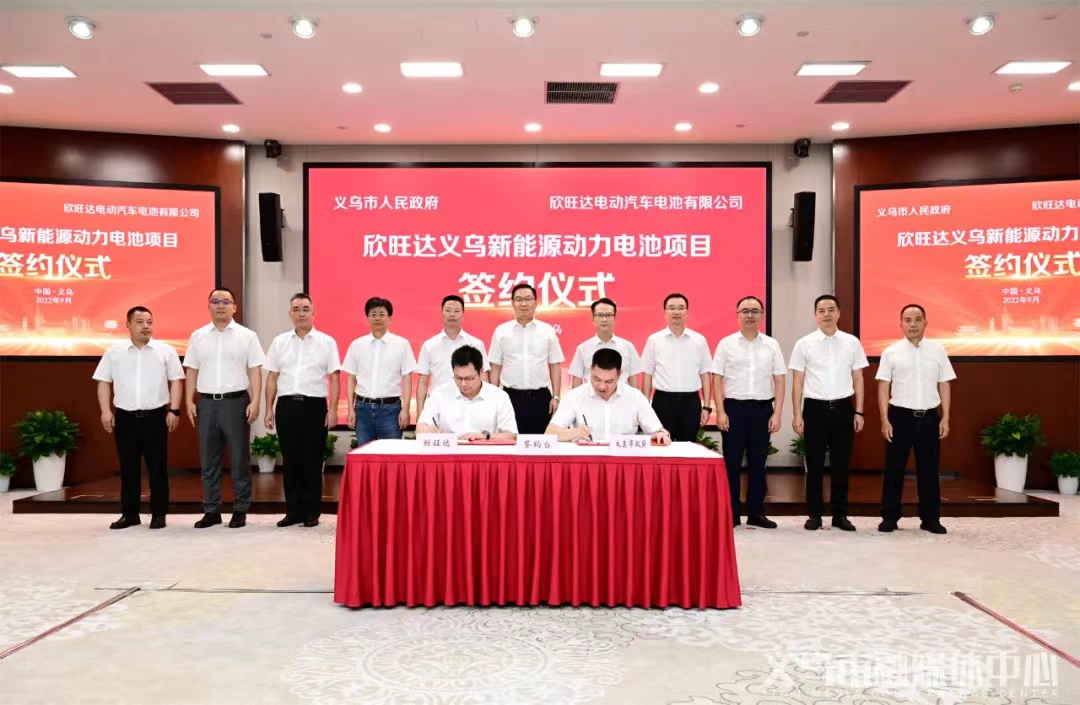 The project is mainly engaged in the production and sale of lithium-ion power batteries, energy storage batteries and other products, covering the cell, module, PACK and BMS of power batteries and energy storage batteries. The total planned investment is about 21.3 billion yuan, which is the largest-ever single investment project in manufacturing industry between Jinhua and Yiwu.
The project will help Sunwoda improve its industrial layout in East China, and promote the continuous and stable growth of power battery business scale. At the same time, through the leading role of Sunwoda, it is conducive to attracting more upstream and downstream advantageous enterprises of the industrial chain to settle in Yiwu, forming a large-scale effect as soon as possible, and helping Yiwu build a global new energy automobile industry highland.