Forbes China recently released its "  2022 Forbes China Top 50 Sustainable Industrial Enterprises " list, which selected 50 green manufacturing enterprises with outstanding influence and strength nationwide based on five dimensions of "management system, technological innovation, comprehensive benefits, resource allocation, demonstration and promotion". Sunwoda has been included  the list as a pioneer and example of sustainable industrial enterprises of the year.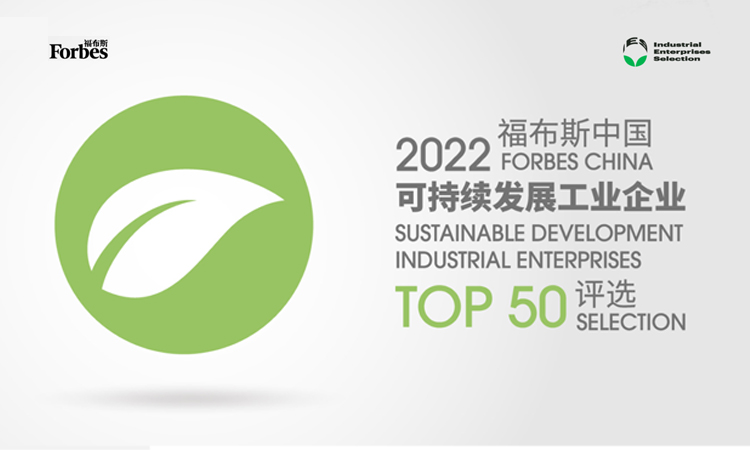 As a pioneer in faithfully implementing carbon peak and neutrality goals and co-building a better future, Sunwoda has set up carbon peak and neutrality strategy committee and management office under the department in charge of overall planning and coordinating of Sunwoda's carbon peak and neutrality work. In terms of green production, Sunwoda connects the upstream and downstream industrial chain through the independent industrial Internet platform, so as to realize the link of all elements such as logistics, procurement, storage, production, products and services, and promote the sustainable development of enterprises.
Sunwoda manages and controls upstream suppliers as requested by full life cycle green management, vigorously publicize and implement sustainable development policies to the supply chain, and promotes the active participation of supply chain partners to jointly build a green and sustainable supply chain. In addition to Sunwoda's zero carbon innovation technology and solutions to vigorously support the whole society's carbon peak and neutrality action, we also actively participated in the revision and formulation of the carbon peak and neutrality related standards and the government's topic research.
In 2022, Sunwoda made rapid progress in the carbon peak and neutrality work, issued the guiding document "Sunwoda Carbon Peak and Neutrality Action Plan", established the management system, and realized the normalization of carbon peak and neutrality work. Sunwoda was selected as the first batch of China Industrial carbon peak leader, 2022 China carbon neutrality contribution Top 50, the excellent case of "carbon road sustainable: enterprise carbon peak and neutrality action " and other prestigious awards.