At the end of the year and the beginning of the year, Sunwoda continues to actively participate in targeted poverty alleviation and social welfare as in previous years.

In January 2020, Sunwoda Party committee and Sunwoda Charity Foundation visited 63 families and Party members in difficulties in four villages, including hehe village and tuguawei village in Boluo County, Huizhou, and expressed sympathy to the families of outstanding employees.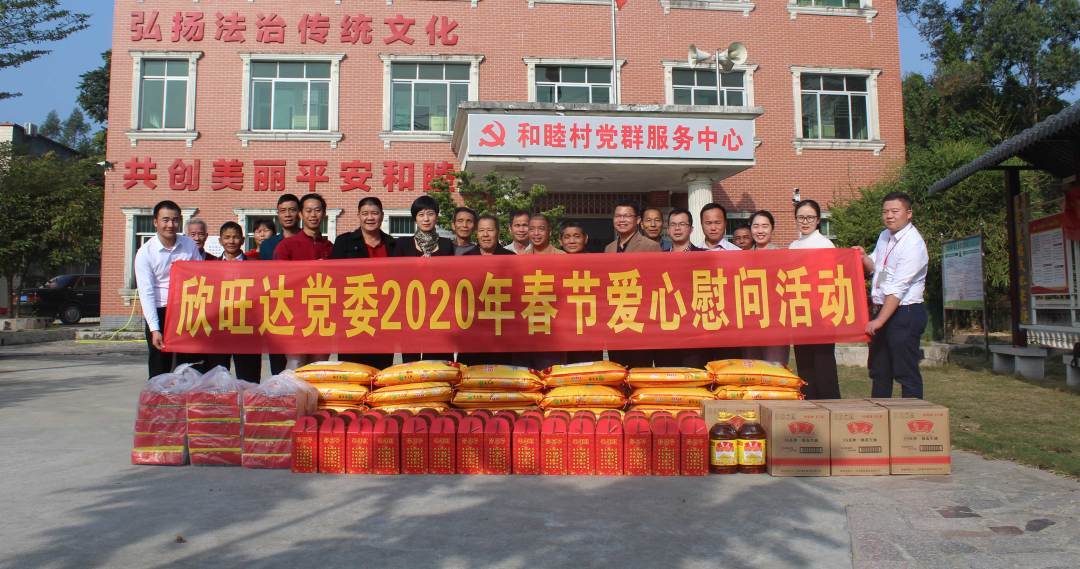 Sunwoda Party committee, led the Party committee members and the foundation to visit the harmony village of Huzhen Town, BOLUO County, visiting 30 families in need. Harmony village has always been Sunwoda's counterpart village for targeted poverty alleviation. This is the fourth time that Sunwoda has sent holiday greetings to them. Secretary Yin was concerned about their living environment and difficulties, and sent them new year's blessing.

On January 17, Sunwoda Party committee, Sunwoda charity foundation, Party branch, administration department, government affairs department and Security Department of Boluo Park sent new year goods to 33 families in need in tuguawei village, Shenli village, Heshan village and other villages around the BOLUO park to send new year's greetings to them.

On January 18, yuan Huiqiong, chairman of Sunwoda charity foundation, and long Jianping, general manager of battery business department 3, went to visit grandma he, mother of an excellent employee of the company. Many years ago, grandma he was paralyzed in bed because of an accident. It has been 22 years now.

The company sent gifts and calendars to grandma he. Yuan Huiqiong, chairman of the board of directors, said that the company will often organize and carry out regular door-to-door service activities of the company's volunteers in the future to continue this warmth.

In 2020, Sunwoda Party committee and foundation will give full play to the advantages of enterprises, integrate social resources and help more people in need. Let the cold winter no longer cold, let the new year full of heart!