On November 30th, the commencement ceremony of Sunwoda's Zhejiang "De. Power" project was held in Lanxi De. Power production base. Mr. Zhou Tong, the secretary and director of the Party Working Committee of the Management Committee of Lanxi Development Zone, and other special guests jointly attended this important event, which symbolizes a new journey and a new beginning.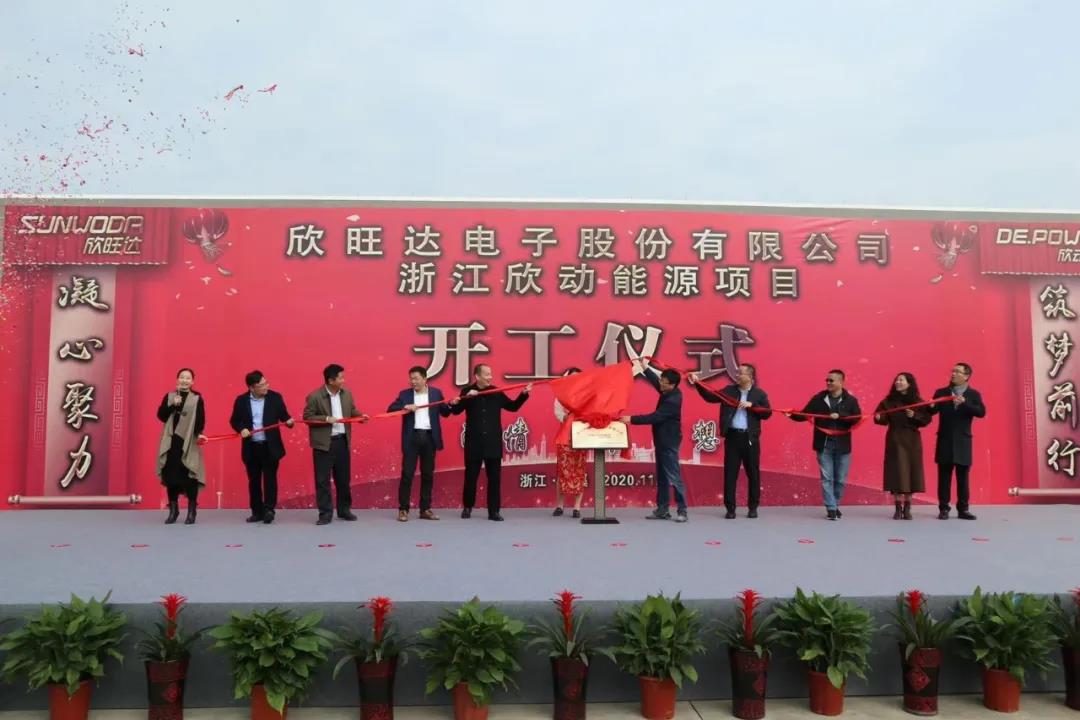 Long Jianping, the general manager of De. Power, expressed his gratitude to the Lanxi government for its full support. He pointed out that the project will build a linkage mode of Shenzhen (R & D base), Boluo (production base), and Lanxi (Headquarters), integrate high-quality resources and expect to provide better service for domestic and foreign customers.
The project is an important measure to meet Sunwoda's strategic development needs, realize the nationwide distribution of its production base, expand customer channels, and optimize services.