Recently, the State Council Leading Group for Migrant Workers' Work held a national commendation meeting for 994 excellent migrant workers and 100 advanced collectives. As one of the commendation objects, Sunwoda was awarded as " National Advanced Collective for Migrant Workers ", and Sunwoda employee Yang Shili was awarded as "National Excellent Migrant Workers".
On January 28th, Wu Junjun, a member of the Party Leadership Group and Deputy Director of the Shenzhen Municipal Bureau of Human Resources and Social Security, visited Sunwoda to award medals to the company and outstanding individual. Sunwoda Chief Human Resources Officer Li Zhangyi and employee Yang Shili received the commendation as corporate representative and outstanding individual.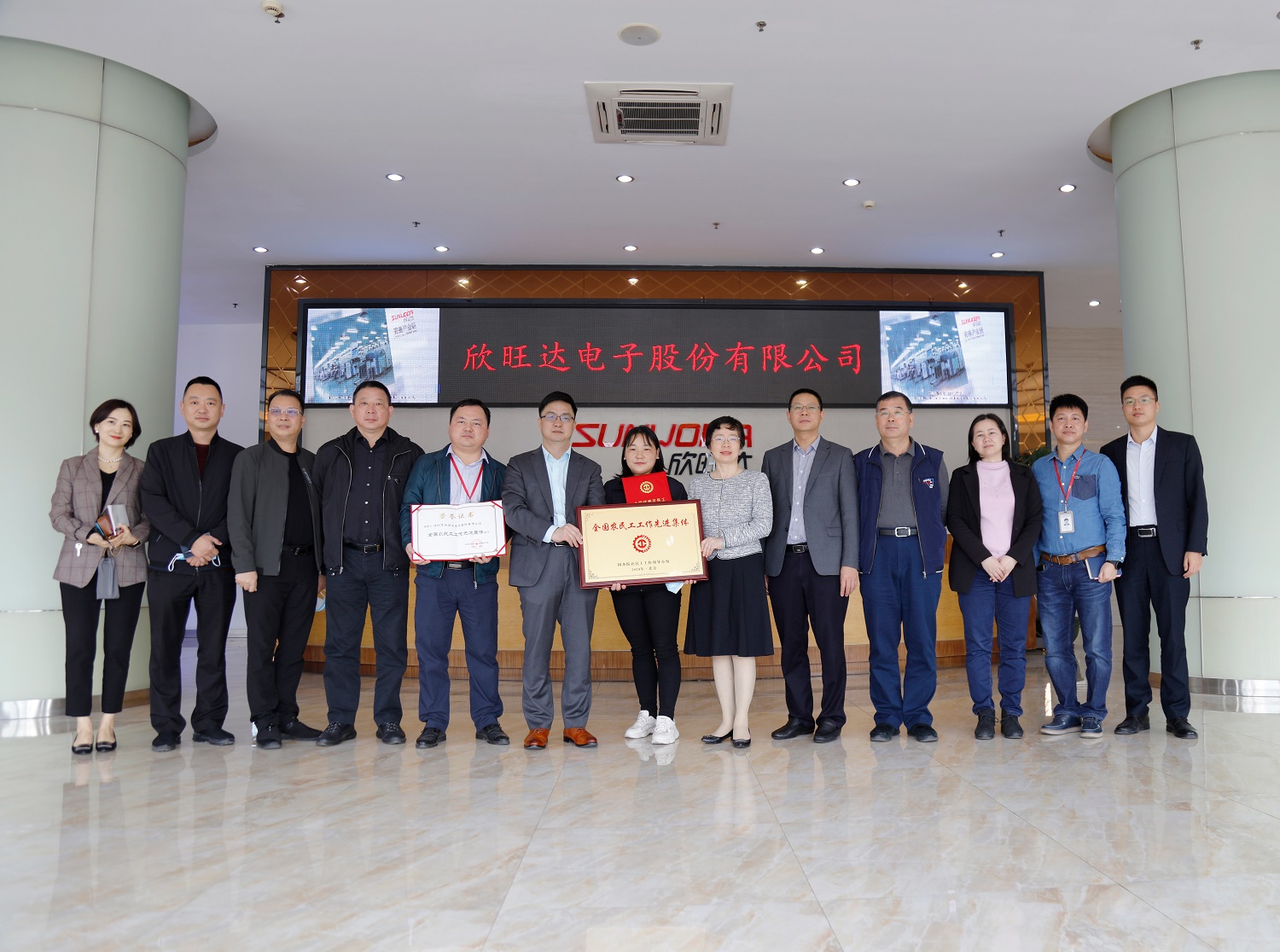 Besides, Wu Junjun visited the Sunwoda exhibition hall and got a comprehensive overview of our products, quality, service, and culture accompanied by Li Zhangyi. At the same time, the person in charge of the company's human resources reported on Sunwoda's policy of" stay put during Spring Festival", epidemic prevention measures, and 2021 personnel recruitment plan. He said that Sunwoda would continue to earnestly implement the spirit of the State Council's documents and relevant laws and policies, and actively listen to guiding opinions of the working group for migrant workers of provincial and municipal governments to contribute to practically solve migrant workers' work, spiritual and cultural life, social security, and rights protection!