On December 7, Sunwoda Electronic Co., Ltd.(Sunwoda) signed a strategic cooperation framework agreement with Yichun Municipal People's Government.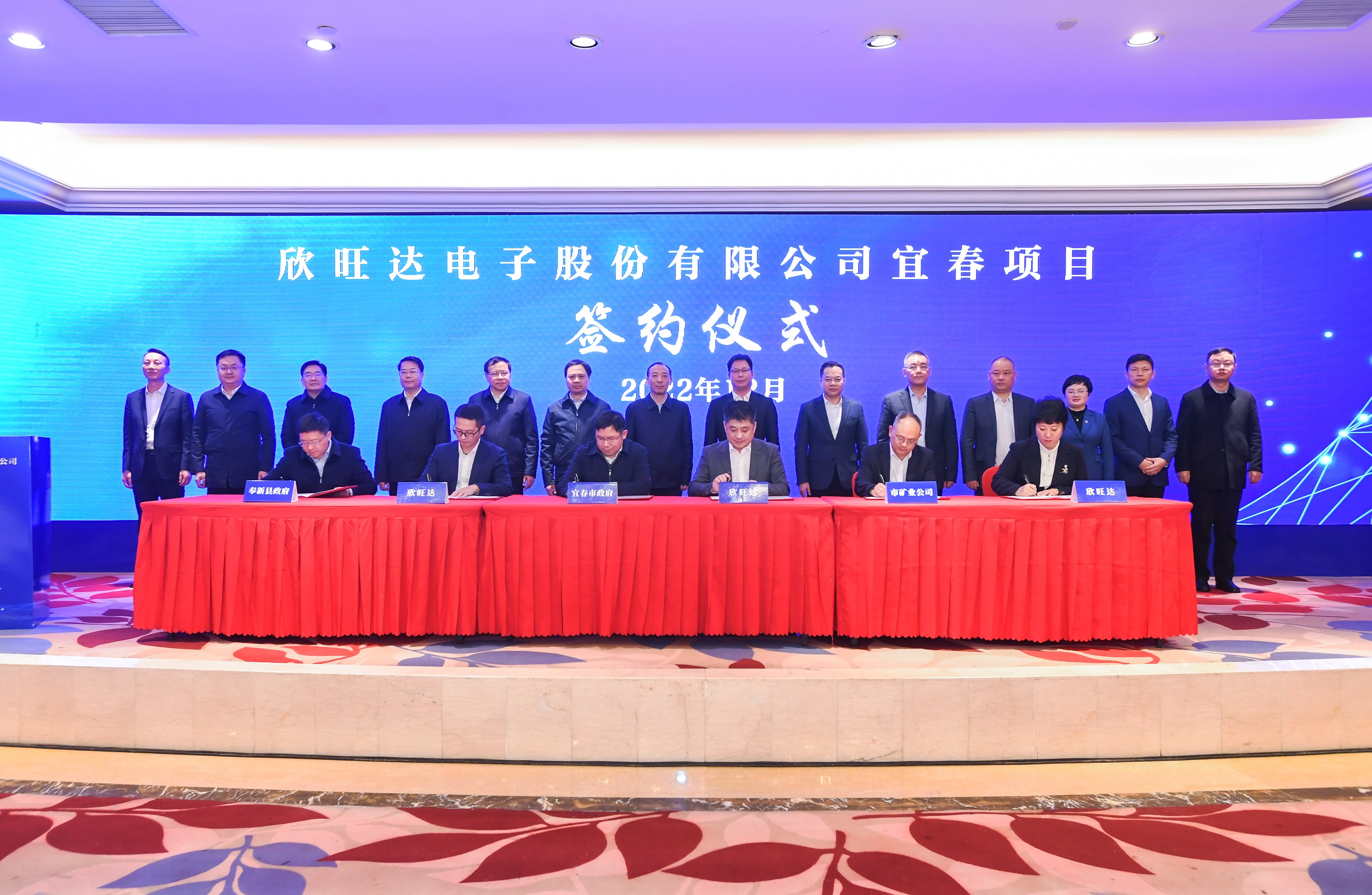 According to the agreement, the two parties will co-work on the construction of industrial chain system from lithium carbonate production, key materials of lithium batteries to recycling and utilization of lithium batteries,to facilitate the development of new energy industry in Yichun, and to accelerate the construction of the industry layout of "five bases and one center".
With an estimated total investment of 16.5 billion yuan, lithium salt, lithium battery materials, lithium battery recycling and other projects will be constructed in Yichun by stages. At the same time, a joint venture company was established with the municipal mining industry and municipal state-owned enterprises to fully promote the settlement and construction of the project and ensure that the project can be put into operation as soon as possible.
known as Asia's lithium capital, Yichun has a complete new energy industry chain and rich mineral resources. Supported by Yichun's mineral resources, preferential policies and development opportunities of the new energy lithium battery industry, Sunwoda will consummate the industry layout, consolidate the leading position in the electric vehicle battery industry, and ultimately enhance the brand competitiveness.