On February 1, Sunwoda Energy signed a strategic cooperation agreement with Sineng by the Taihu Lake in Suzhou, which will further deepen the cooperation in wind power + energy storage, PV + energy storage and independent energy storage power station projects. The signing ceremony was attended by Duan Yuhe, President of Sineng Electric, Jiang Zhengmao, General Manager of Sineng Energy Storage Division, Zhao Honggui, General Manager of Sales of Sineng Energy Storage Division, Li Zhangyi, President of Sunwoda Energy, Li Weijun, General Manager of Sunwoda Energy Storage Product Line, and He Quanwei, Director of Sunwoda Energy Storage Sales Department.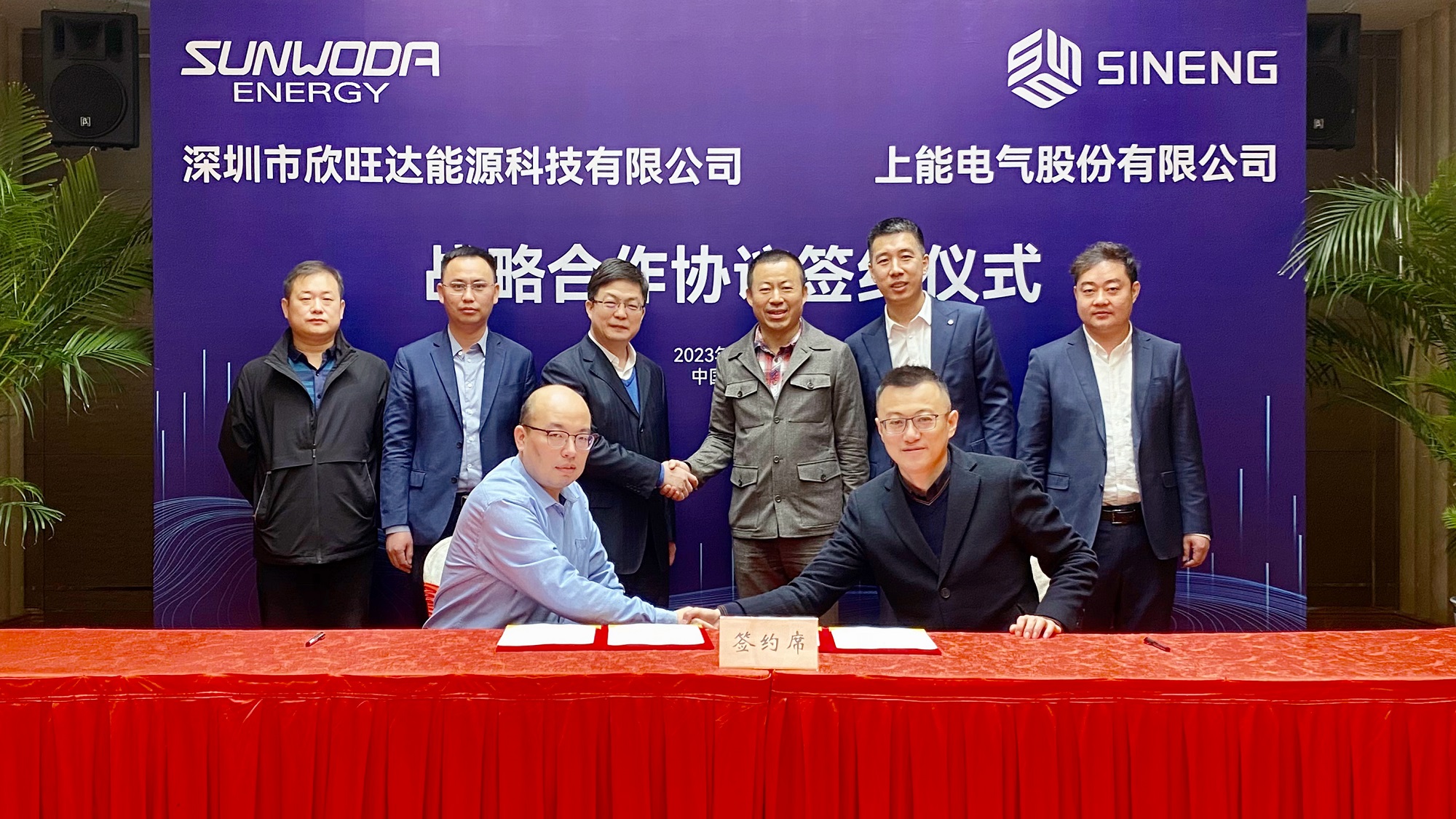 During the meeting, both sides had an in-depth exchange on the content and prospect of cooperation. Mr. Duan Yuhe expressed his gratitude for the support and trust of Sunwoda, and highlighted the latest technology and products of Sineng Electric in the field of energy storage and the progress of the main business of photovoltaic and energy storage. He expected both sides to deepen mutual trust and benefit, continue to broaden the scale of cooperation, innovate the cooperation ecology, deepen the strategic partnership, actively promote the implementation of new technologies, new modes and applications of energy storage, to accelerate the green low-carbon transformation of energy and build a new zero-carbon future together.
Mr Li Zhangyi expressed his admiration for the development achievements of Sineng Electric in the field of new energy, and said he expected both sides to further play their respective advantages, continuously expand the cooperation in energy storage business, realize the complementary advantages in resources, technology and market, and jointly provide first-class solutions and services for the high-quality development of global energy storage, and make more contributions to the construction of the dual-carbon target.