On April 19th, the Global Battery Alliance (GBA) officially approved the membership of Sunwoda, making it a new member of the organization.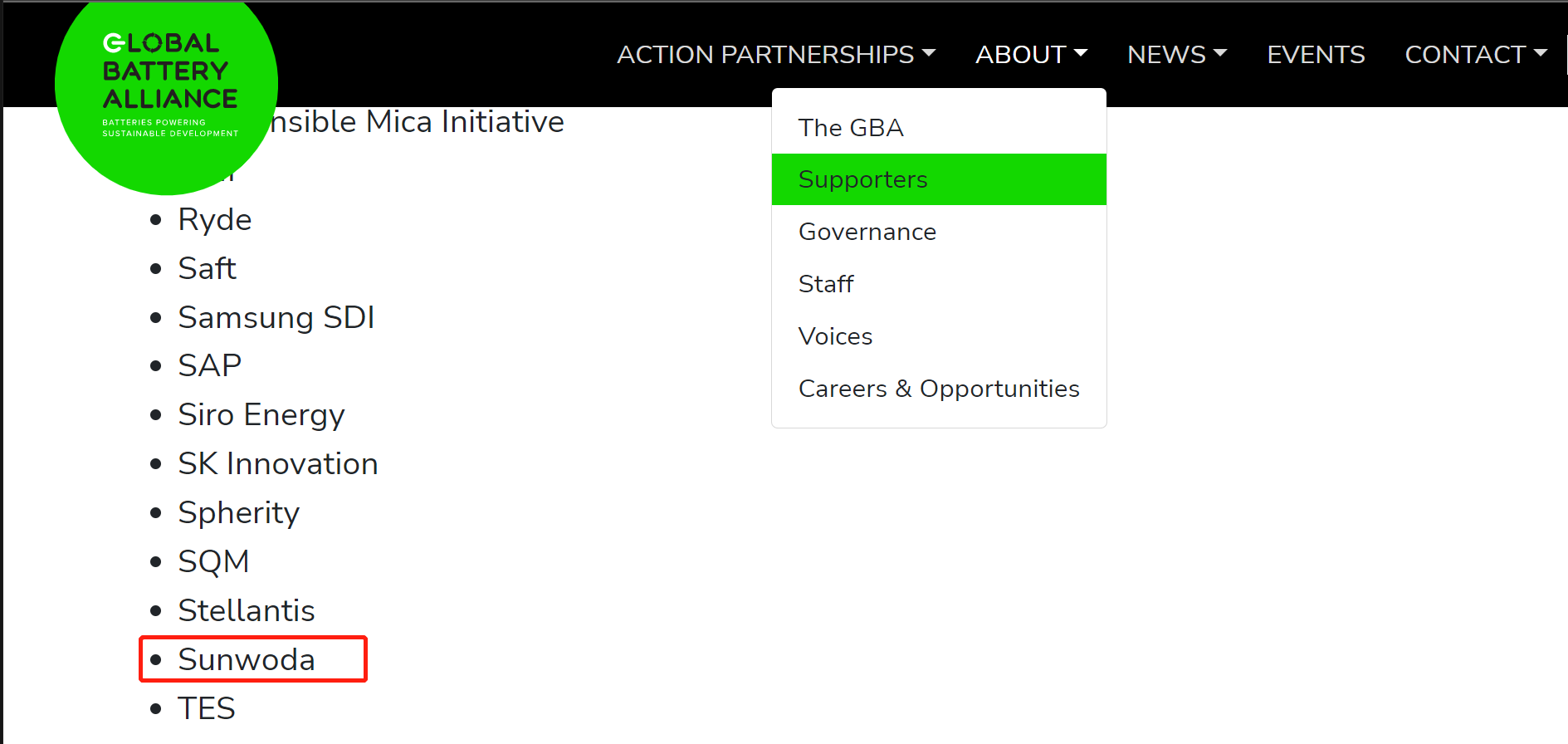 The Global Battery Alliance, established by the World Economic Forum (WEF), is the first global battery association. It actively works on battery passports, traceability systems, ESG, and other areas, aiming to build a sustainable, responsible, and fair global battery value chain by 2030. Its main focus areas include battery passports (establishing digital battery credentials), creating a partner-led alliance, and addressing three challenges in the battery life cycle (responsible sourcing, circular economy, and battery emission reduction potential).
GBA stated at the World Economic Forum that batteries are key to unlocking global energy transition but also an industry that is material and resource-intensive, inevitably impacting society and the environment throughout the production and utilization value chain.
As a new energy company with 26 years of experience in battery research and manufacturing, Sunwoda is committed to contributing its efforts to achieving the dual carbon goals. In addition to reducing carbon emissions in its own operations, Sunwoda actively promotes supply chain decarbonization. This is achieved by setting clear requirements for suppliers through methods such as access, assessment, and performance, empowering the supply chain to achieve common decarbonization goals.Furthermore, Sunwoda actively develops a digital platform for battery passports, integrating blockchain, IoT, AI, and other digital technologies to achieve end-to-end monitoring and comprehensive management services for the industry chain. It also combines carbon methodologies to track and manage carbon emissions, addressing the issues of traceability and regulatory oversight in the industry chain and carbon emissions.
Joining the Global Battery Alliance will help Sunwoda in its transition to a low-carbon economy and promote the sustainable development of the battery value chain. Going forward, Sunwoda will actively participate in GBA projects, contributing to the creation of a sustainable and responsible global green battery supply chain!