Recently, at the 15th Annual China Corporate Social Responsibility Conference hosted by Southern Weekend, multiple awards and honors were announced to commend and acknowledge enterprises, institutions, and projects that have shown remarkable performance in the course of CSR development.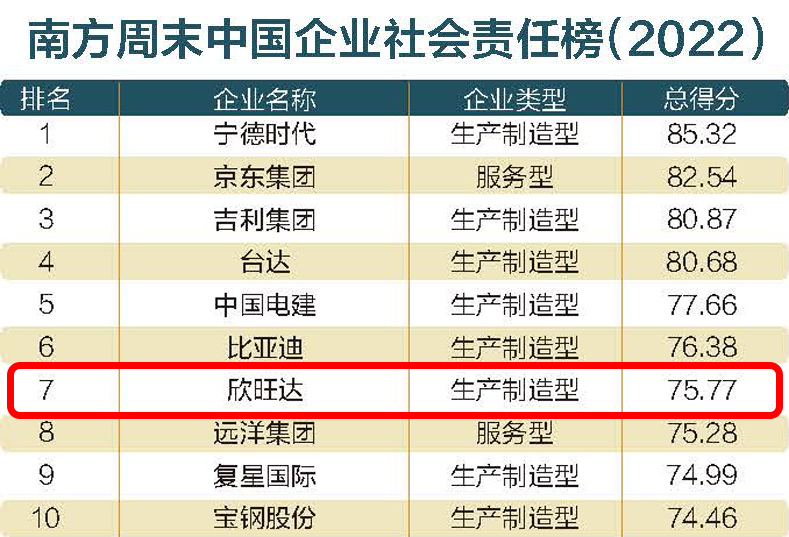 Sunwoda has been recognized as the "2022 Outstanding Responsible Enterprise" by Southern Weekend and ranked 7th on China's Corporate Social Responsibility (CSR) list with a comprehensive score of 75.77. This achievement showcases Sunwoda's rapid progress and exceptional performance in sustainable development, serving as a model for promoting social responsibility among Chinese companies.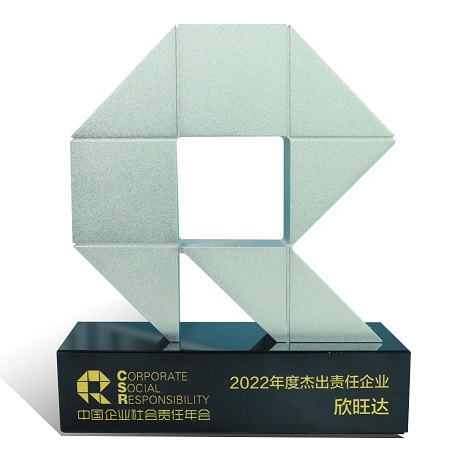 The annual conference is based on the "Corporate Social Responsibility Selection," which Southern Weekend initiated in collaboration with various domestic professional institutions in 2003. Over the past two decades, this initiative has evolved into one of China's most authoritative, enduring, earliest-established, and influential social responsibility evaluation systems. It assesses companies' performance across seven dimensions: economic impact, responsible governance, environmental stewardship, product and service quality, fair business practices, employee safety and well-being, and community engagement.
In recent years, Sunwoda has implemented a range of initiatives across eight key areas, including industrial layout, energy structure, energy efficiency and emission reduction, operational management, digital transformation, and pollution control, all of which contribute to achieving dual carbon goals. In terms of philanthropic support, the company operates through the "Shenzhen Sunwoda Charity Foundation," actively engaging in initiatives such as assisting the underprivileged, supporting education, providing medical care, disaster relief, and more. Over the years, their cumulative donations have exceeded 48.8 million RMB. Additionally, Sunwoda places a strong emphasis on its employees, creating a fair and diverse work environment, establishing robust training mechanisms, and fostering opportunities for professional growth.
Guided by a comprehensive sustainable development framework, Sunwoda is committed to upholding social responsibilities and creating shared value for itself, the industry, and society through continuous efforts.