On Sep. 20th, during the China International Industry Fair, Siemens officially presented the first "Zero Carbon Pioneer Award". After two intense rounds of preliminary and final review, a total of six companies were honored with this award. Sunwoda was recognized for its outstanding performance in green and low-carbon operations and received the inaugural Siemens China Zero Carbon Pioneer Award - Operational Excellence Award.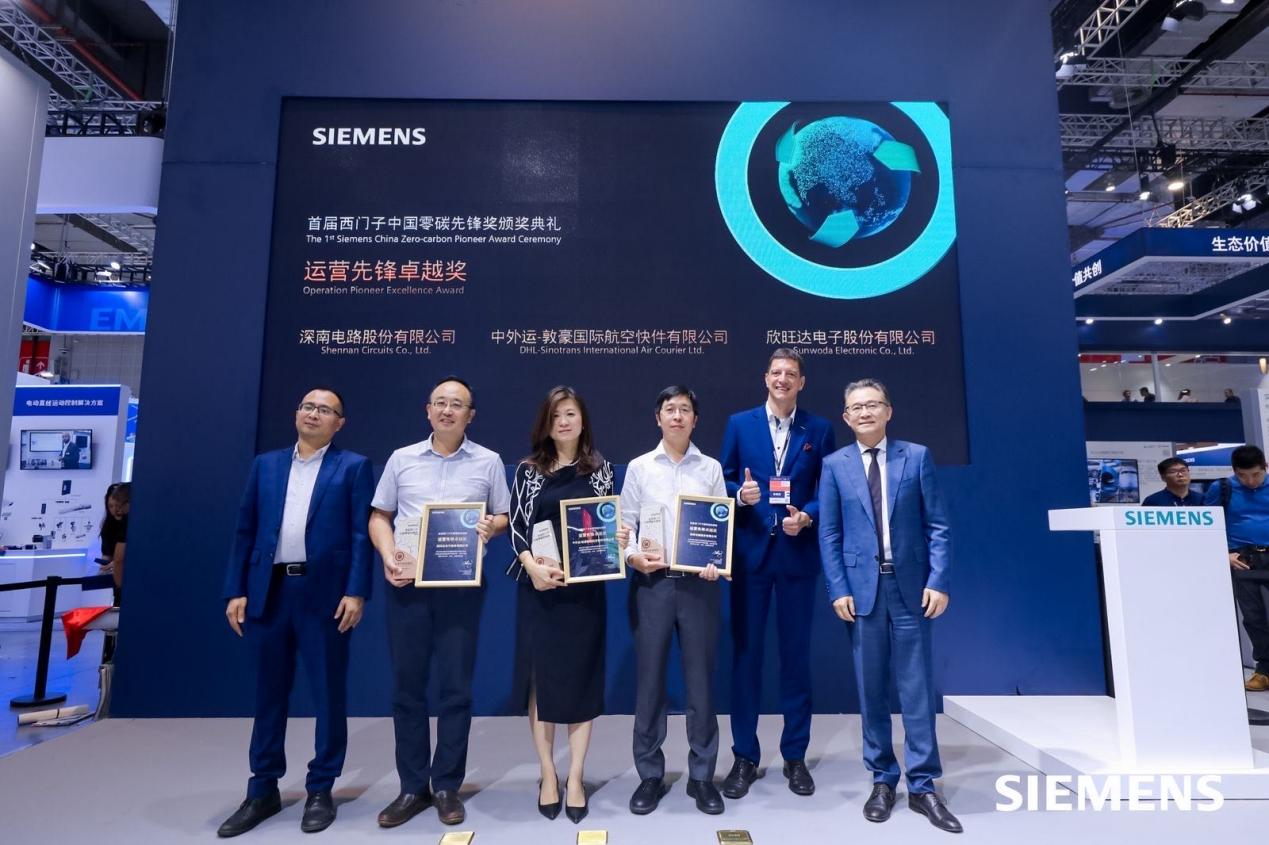 In May of this year, Siemens launched the first "Zero Carbon Pioneer Award" selection process. The judging panel, comprised of experts from the National Center for Climate Strategy and International Cooperation, KPMG China, TÜV SÜD, and Siemens, comprehensively evaluated companies' practices and achievements in implementing their own green operating strategies from various dimensions including "energy efficiency and decarbonization," "resource efficiency and circularity," "people-oriented approach and social impact," and selected benchmark companies that exemplify sustainable development principles.
Sunwoda has always been committed to understanding policy trends, meeting customer needs comprehensively, and fulfilling social responsibilities excellently. Guided by the concept of sustainable development, the company has accelerated the realization of the "2950" dual-carbon goals, leading the way in making dual-carbon work a norm. Furthermore, Sunwoda has expedited the research and development of cutting-edge green and low-carbon technologies and increased efforts in their promotion and application. In addition to enhancing its own low-carbon development capabilities, the company has also initiated a comprehensive supply chain emission reduction plan to actively promote low-carbon development across the entire value chain.
As a leading global company in the field of electronic and electrical engineering, Siemens highly recognizes and commends Sunwoda's dual-carbon work on a global scale through this award. In the future, Sunwoda will continue to strengthen its sustainable development capabilities, fully demonstrate its leadership role, and work together with all parties to share, create, and achieve a carbon-neutral future!